How to Grill Skirt Steak Pinwheels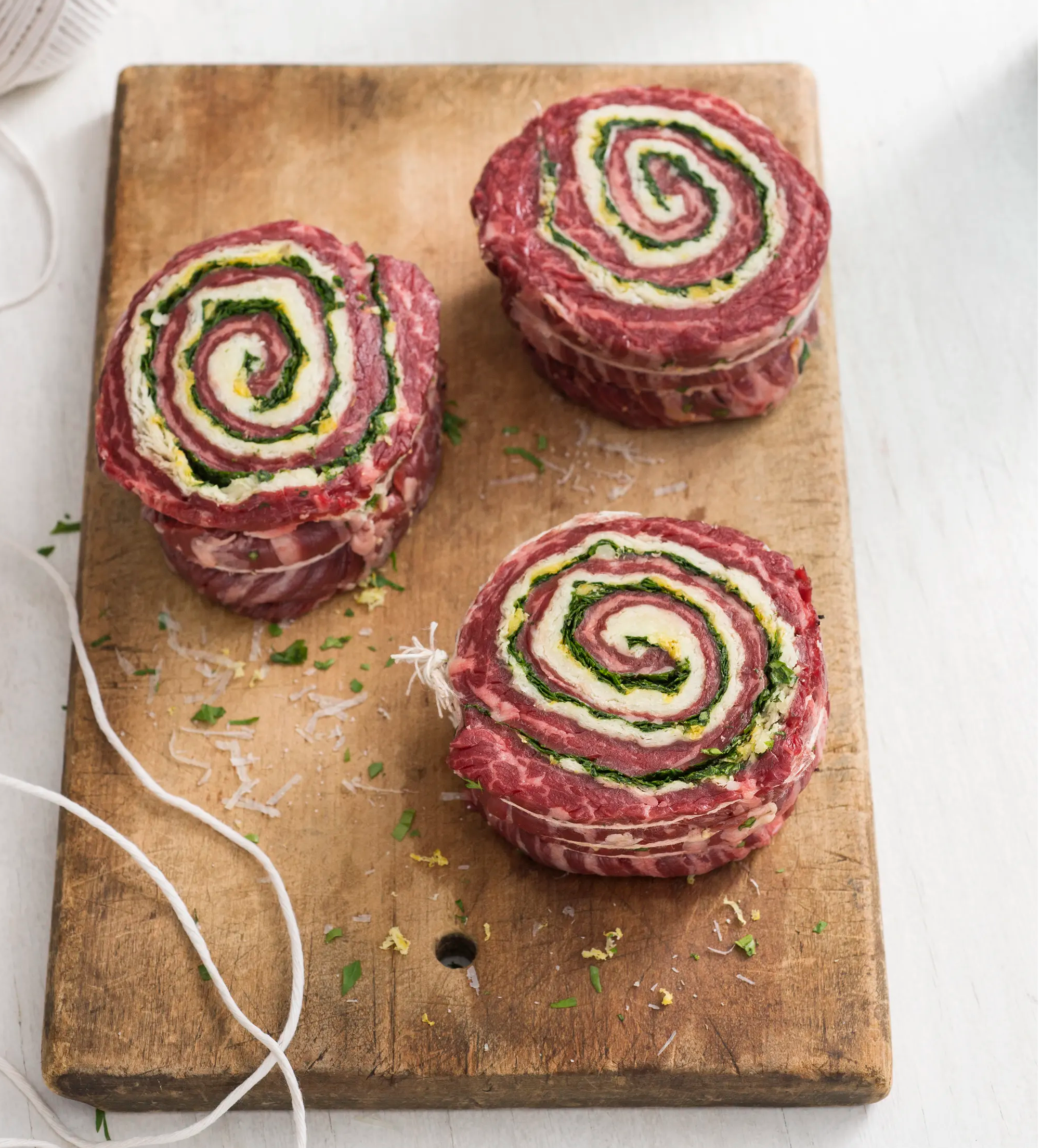 Angelo Bonsangue, a butcher who worked with us years ago, taught me how to make these pinwheels. Though the filling is made with just three ingredients, it packs a huge flavor punch that's savory, zingy, and fresh.
Ingredients
1 whole 1-1/2-lb. skirt steak or 2 3/4-lb. pieces, trimmed of excess surface fat
Kosher salt and freshly ground black pepper
4 oz. coarsely grated Parmigiano-Reggiano (about 1 cup)
2 Tbs. finely grated lemon zest (from 2 large)
3/4 cup finely chopped fresh flat-leaf parsley (from 1 large bunch)
Preparation
If the steak is whole, cut it to make two even pieces. Lay the steak out on a work surface and cover with plastic wrap. Using a meat mallet, gently pound the steak until it is at least 4 inches wide and no more than 1/3 inch thick (it's OK if one end is thinner). Season both sides of each steak with salt and pepper.
Sprinkle the cheese evenly over the steak, leaving a 1/2-inch border, and then sprinkle the lemon zest and parsley over the cheese. Press on the topping to flatten it. Working with one steak at a time and starting at the thinnest end, roll the steak up around the filling.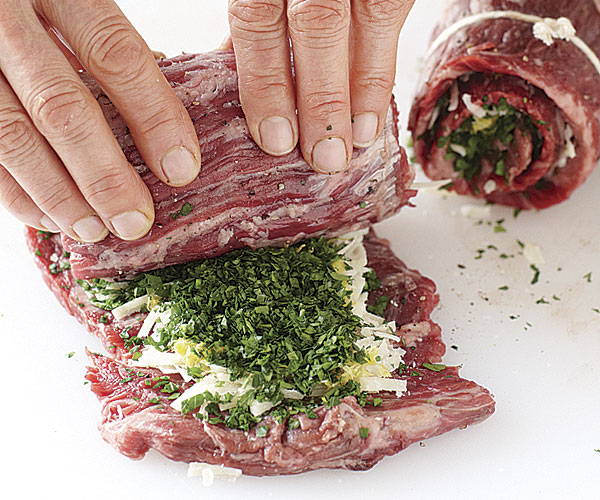 Tie a length of butcher's twine around the middle, then tie two more pieces of twine around the pinwheel equidistant from the middle to each end. Cut the roll in half along the middle piece of twine and remove that piece of twine; you will now have two tied wheels.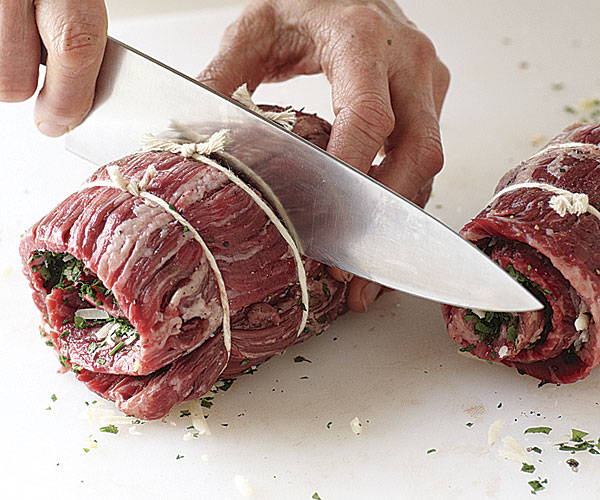 Trim the ends for a flat surface, if necessary. Repeat with other steak to get 4 pinwheels total. (The wheels may be wrapped in plastic and refrigerated for a few hours; let them sit at room temperature while the grill heats )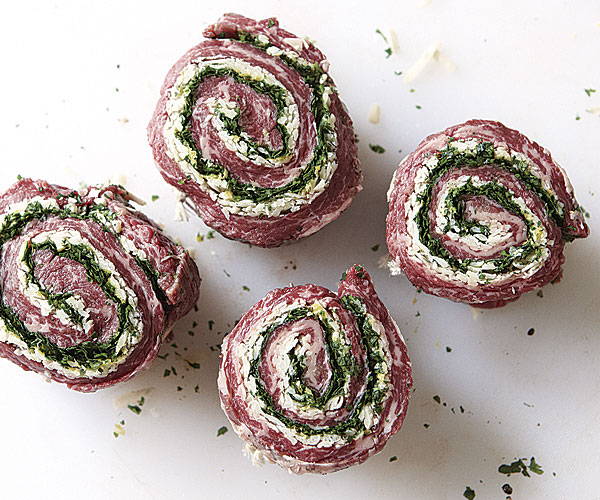 Prepare a high (500°F to 600°F) charcoal or gas grill fire. Cook the pinwheels cut sides down, flipping once, until browned on both sides and cooked to your liking, about 6 minutes per side for medium rare (135°F). Let rest for 5 minutes before serving.
---
TIP: Looking at a raw skirt steak, it's easy to see the lines of fat within the striations of meat. Don't try to remove it. The fat adds flavor and bastes the meat as it melts away during cooking.
---